"Where Atlanta Learns to Play Golf"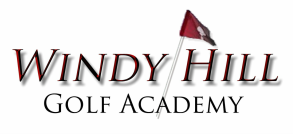 The Windy Hill Golf Academy is located on Windy Hill Road in Smyrna, GA at Fox Creek Golf Club and Legacy Golf Links. Between the two facilities there are three PGA Teaching Professionals: Brian Dixon, Dan Rozek, and Bill Spannuth. Each of them brings their own style of communication and expertise to learning how to play better golf. From the accomplished player, to the absolute beginner that's looking for golf instruction, each of the teachers has the training to make their student understand their individual swing and apply proper golf techniques. Conveniently located in close proximity to Atlanta, Buckhead, Marietta, and Vinings, golf lessons are offered seven days a week throughout the year. In addition to individual lessons for men and women, The Academy also offers corporate clinics, ladies clinics, junior camps, and demo days during the year. Check our clinics page to see what's coming up, or use our contact page to help us organize an event for your business, church, or organization.
PGA Professional Golf Instruction
75 Yrs of Teaching Experience
Nominated for 2015 Georgia PGA Growth of the Game Award
Affordable Golf Lessons
Junior Lessons
Ladies Lessons / Ladies Clinics
Video Instruction
Corporate Clinics / Outings
Convenient Location
As PGA Professionals, our goal is to provide our students with the knowledge and training in all aspects of the game of golf. With over 75 years of teaching experience on our staff, we have the ability to help beginner golfers, juniors golfers, and the experienced player attain their full potential and enjoy the game of golf more.